Club Med Confirm Continuing Strong Bookings for Their Bali Beachside Resort
Club Med confirm strong bookings ahead of the May to July peak dry months season.
Between fields of rice paddies and temples, the Club Med Bali All Inclusive Holidays Resort is a sanctuary for families and friends on the shores of Nusa Dua. With masses of space to unwind, contemporary design inspired by local culture, an adults-only Zen Pool overlooking a lush field of palm trees, a holiday to Club Med Bali rejuvenates body and spirit.
There are so many things to do at the resort from visiting the floating restaurant with delectable al fresco dining, exploring the nearby temples or be pampered in the Spa by MANDARA. Plus, embrace the spirt of local culture with Balinese cooking lessons and evening shows. Club Med Bali holidays have never been so blissful!
Little ones are well catered for and can fly on the trapeze or play about in the splash pool with new friends in a safe environment.
It is no wonder Bali is one of Australia's favourite holiday destinations. Towering coconut palms and long, sandy beaches under the warm tropical sun. Tourists love Bali for the rich cultural and spiritual history they can explore, with fragrant foods, temples and traditional festivals which explains the strong tourism numbers in recent years.
Emma Cayeux, spokesperson for Club Med said, "Bookings are strong for different times of year with surfers wanting to catch the best waves between April & October, and chasers of culture booking to attend the Nyepi Festival in March or the Galungan Festival in February" She went on to say, "Bali has something for everyone and our kids club activities make it a truly great all-inclusive family holiday resort."
About Club Med
Club Med is the worldwide leader in upscale Premium All-Inclusive holidays. Guests have the freedom to enjoy the wide variety of services and activities that our Resorts offer, be it on their own or with others.
The extraordinary Club Med experience includes accommodation with refined comfort, all gourmet meals, all-day bar and snacking, a wide selection of sports and leisure, night entertainment and parties, as well as children's clubs for all ages. Guests get to enjoy true quality time with their loved ones knowing that everything is safe and taken care of.
With over 67 resorts located all over the world, vacationers may look forward to spending a truly unforgettable holiday at exotic locations!
For more information all inclusive Bali holidays, please visit the Club Med website https://www.clubmed.com.au
Media Contact 
Emma Cayeux
Company Name:  Club Med
Company Address: 227 Elizabeth St, Sydney, NSW Australia 2000
Phone: 1800 258 263
GOING EXPERT – A NEW WAY FOR TRAVEL
Going Expert have just launched their new website connecting travellers with been-there travel agents. They don't sell travel and don't compare prices, they put the Traveller in touch with Travel Agents who have been to that destination.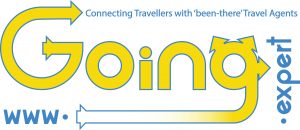 Going.Expert is a new travel platform allowing travellers to connect with travel agents who have actually been to the destination they are planning a trip to. This gives the traveller the booking experience and dollar savings of an industry expert with the destinational local knowledge of a seasoned traveller.
Last year (7/2015-6/16), outbound travel departures by Australian residents reached 9.6 million, with 60% of those being for a holiday. The majority of those traveller holidays (77%) were between 2 weeks and 2 months. That's a lot of travellers and a lot of holidays, many to London. Given the proliferation of online booking platforms, it is interesting to note that almost 53% booked with a travel agent, a growth of 4.3% from the previous year.
There has been a definite downturn in using an online booking platform since 2010 due to traveller frustration brought on by lack of planning flexibility, definite lack of local knowledge and wasted hours, if not days spent researching. The online booking platforms are aggregating available flight, hotel and packaged holiday data from multiple sources; they aren't planning a vacation for the individual.
In-line with the decrease in booking directly online is an increase of booking through a travel agent. By booking with a travel agent, travellers are realising that all of the planning work is being done for them, and the travel agent has the efficient booking systems at hand to find the right deal at the right time, saving them valuable time and money.
So the traveller is certainly doing the right thing booking through a travel agent, tapping into their wealth of experience, but how does the traveller find a travel agent who knows the local knowledge of the destination really well, in order to maximize the destination experience for the traveller.
"If you want to pick up a quick inflexible, impersonal packaged holiday then go ahead and use the online booking platforms, and pray that nothing goes wrong during your trip. But if you want a holiday that will be memorable for every last organised detail, and have someone to back you up even when you're away, then you better use a travel agent who has been there", says Mr Rogan Carroll, creator of a new connection tool for travellers. "That's where Going.Expert works for the traveller."
By connecting with a Travel Agent through Going Expert the traveller is getting the local knowledge of a travel specialist, someone who has actually been there. They know the restaurants, the culture, the tours, where to go, and where not to go, they will probably even know which side of the hotel to stay on.
GoingExpert was developed by Mr Carroll out of frustration from wasting hours and days researching a holiday, then getting frustrated even more when sitting with travel agents who refer to a brochure on their rack, or research online information to find out about the destination while sitting there with them. Travellers are time poor these days and want instant results and they want the real "been-there" knowledge on the destination they are travelling to.
"This is not a platform for someone who just needs a flight or hotel, there are plenty of aggregators doing that, this site is for the Traveller who wants to get the most out of their trip. If you want to turn your trip from a good holiday to a memorable lifetime experience, then use www.Going.Expert ," explains the CEO and Founder of this new and unique travel platform.
Going Expert doesn't sell travel and doesn't compare prices, they put the Traveller in touch with Travel Agents who have been to that destination. And it's not putting them in-touch with the travel agency office either, this is about one-to-one connections with the actual travel agent who has been there. Backing up the database are destination travel agents currently covering 102 countries, including the United Kingdon and growing daily, ready for travellers to match with.
So for the traveller, know where they are going, and are ready to book with someone who knows the destination intimately then visit www.Going.Expert and find a travel agent who has "been-there". Going Expert is Free to use with no annoying backend advertising – just a pure tool to connect the traveller with the travel agent who knows all about the destination(s) being travelled to.
About Going Expert
GoingExpert is a Travel platform serving the needs of international travellers. Going.Expert connects Travellers with "been-there" Travel Agents; maximizing their travel experience by using a travel agent who has real local knowledge and extensive insights of a number of travel destinations.
Media Contact:
Mr Rogan Carroll
Company Name:  Going Expert
Email:  travel@going.expert
Phone: +61 (02) 8310 4065
Website: https://www.going.expert
Roofer Confirms Increasing Trend In Roof Restoration Work
Sydney roof repair specialist, in a recent communiqué to roofing industry clients, confirms the increasing trend of Sydney property owners to conduct roof restoration in favour of reroofing.
Roof Repairs Quote, leading Sydney roofing repair company, has had over 25 years of repairing every type of roof of Sydney buildings. They have carried out the most complex of roofing issues causing both residential and commercial property owners issues.
Mrs Deanna Adams, new business manager of Roof Repairs Quote said, " We have numerous requests weekly for roof repairs and re-roofing of existing properties. Over the past two months there has been a trend in enquiries wanting 'restoration' work rather than opting immediately for the re-roofing option." She went on to say, " There are two reasons for this that has surfaced. The first is the significant cost saving property owners make by delaying re-roofing their property. The second is the desire to retain the property in its original condition, especially where copper, slate and shingle type roof cladding materials have been used in the original construction."
The company advised in their communiqué that visitors to the website and calling the company were particularly interested in options available to home and commercial property owners to restore their roof rather than the complete re-roofing options.
Another leading Sydney roof repair company, Active Roofing, specialist Roof Repairs Sydney wide, have also confirmed that they have also noticed an increase in enquiries for roof restoration work in preference to re-roofing of the property..
To learn more about Roof Repairs Quote roof restoration work visit the website here:
About Roof Repairs Quote
Roof Repairs Quote is a leading Sydney roof restoration company with over 25 years experience in assisting residential and commercial roof repair and restoration work. All Sydney locations are services and work includes the following: flashing and gutter repairs, roof repairs, re-roofing, re-tiling, membrane repairs, gutter clearing, leaf guard installation, roof tile restoration, roof protection strategies as well as programmed roof maintenance for residential and commercial property owners and strata managers.
Contact Info:
Name: Mr Robert Jones
Organization: Roof Repairs Quote
Address: 622 / 7 Potter Street Waterloo,, NSW 2017, Australia
Sydney City Tours
Your Sydney Guide Now Offers Private Sydney Tours
Scott Ricketts is the founder of Your Sydney Guide and is both an enthusiastic adventure guide and accredited IATG Sydney Tour Guide.
He launched the boutique guided tour business in Sydney to deliver visitors with a unique experience  and for local residents to enjoy some of the many delights the region has to offer but not yet seen for them selves.
Personally Guided Sydney City Tours
Scott is well known for his passion for adventure and travel and has seen him taking several guided tours into the deep powder snow of Hokkaido, Japan. He has also taken tours and traveled himself extensively through the UK, The Pacific, as well as many parts of Asia, North America and Europe. So he is well versed on what visitors to Australia are expecting in Sydney City Tours
The close proximity to Sydney makes the Blue Mountains an ideal day trip from Sydney that visitors can do and rave about.  The distance and highway drive allows a relatively short drive time which gives a full day of enjoying the delights of the region.
Your Sydney Guide staff can personally create the perfect day to suit any group or location that may be of individual interest to a small party. The small size of groups that the transport caters for allows the tours to be tailor made to take in the wonderful sights of Sydney's regions. You are guaranteed friendly service and an attentive style to ensure a great experience is had by all.
When booking a trip, guests can log their interests and requests via email. This will ensure they are included in the Sydney day trip experience.  'Blue Mountain'  Guests enjoy this process and can create a day of what is recommended  as well as their special winery or iconic location to be included, in what will be for many a once in a lifetime visit to the region.
Your Sydney Guide also offers tailor made tour itineraries of the beautiful Sydney  coast that can be personalised to the interests of any group. Tours can be as relaxed or as adventurous as the group desires.
You can learn more about Your Sydney Guide and the Sydney City Tours offered by visiting the website here: http://www.yoursydneyguide.com.au
Media Contact Details:
Company Name: Your Sydney Guide
Owner: Mr Scott Ricketts
Address: 88A Gloucester Road Hurstville,
NSW Australia 2220
Phone:  +61 (02) 8916 6191
IP Travel Photography Announce 2018 Photography Workshops
Australia's IP Travel Photography have just announced their first four Photography workshops for 2018 that are sure to be unforgettable.
IP Travel Photography organise photography workshops all over the world, including in some of the most remote places on the globe.
They are led by experienced guides in that region and each workshop is fully devoted to the pursuit of photography and assist participants to truly live a photographic experience.
The first four tours for 2018 have recently been released and are as follows:
+ Filand Winter Wonderland: 14th to 22nd February with Ken Duncan
+ Lofoten – Norway: 24th February to 2nd March 2018 with Ken Duncan
+ Patagonia in Autumn: 26th March to 6/8th April 2018 Photographer T.B.A.
+ Madagascar and Reunion: 24th June to 14th July 2018 with Richard I'Anson
Mr Ignacio Palacios, Founder and Principal of IP travel photography said, "We work with a team of world-class instructors who provide guidance and photographic tuition for photographers of all levels." He went on to say, "We use the most experienced guides in the region and collaborate with the most comfortable and exclusive hotels. These hotel conference rooms are used for critique sessions, presentations and to work on participant images during the tour."
IP travel photography's philosophy is to design, organize and manage trips of high complexity for photographers to locations of incredible natural beauty.
To be able to do all this, a profound knowledge of the region is imperative. To create authentic and memorable trips, IP travel photography's need to get to know participants, their level of photography experience and expectations to ultimately provide the help they need to create an extraordinary and unparalleled travel and photography experience.
Ignacio Palacios said, "I hand pick the best possible destinations. With a focus in South American countries and regions. My local knowledge of the area delivers unique shooting options and locations. Whatever the skill level, the tours and workshops offer training during the expeditions and participants can be certain that they will get the most out of their camera from some of the most stunning places around the world."
IP Travel Photography
Australia's IP Travel Photography organise unforgettable photography workshops all over the world, including in some of the most remote places on the planet.
Each is lead by experienced guides and fully devoted to the pursuit of photography and assist participants to truly live a photographic experience.
Workshop participants will be supported through the entire processes of shooting on-location to the post-production / editing techniques, building on their existing knowledge while learning new skills at the same time.
Ignacio Palacios is the principal of IP Travel Photography and has traveled to over 85 countries around the world. He is a Master of Photography by the Australian Institute of Professional Photography. Ignacio has experience in teaching at all levels from those just starting out through to the keen enthusiast or an accomplished professional.
To learn more about IP Travel Photography and their upcoming workshops visit the website here: http://www.iptravelphotography.com.au
Media Contact
Ignacio Palacios
+61 (0) 455213073
118 Pacific Parade, Dee Why, Sydney NSW 2099.